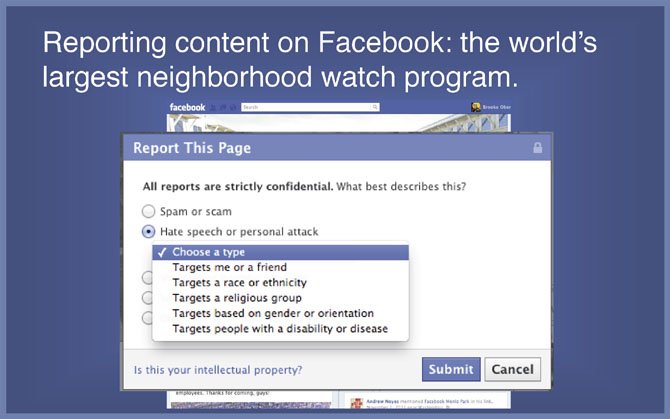 From 'Facebook 101' presentation
Stories this photo appears in:

'Facebook 101' draws scores to seminar at Churchill.
Facebook's goal is to make the world more open and connected. But if millions of people are connected, "it's hard to think of a population that big without any crime," said Brooke Oberwetter, of Facebook.