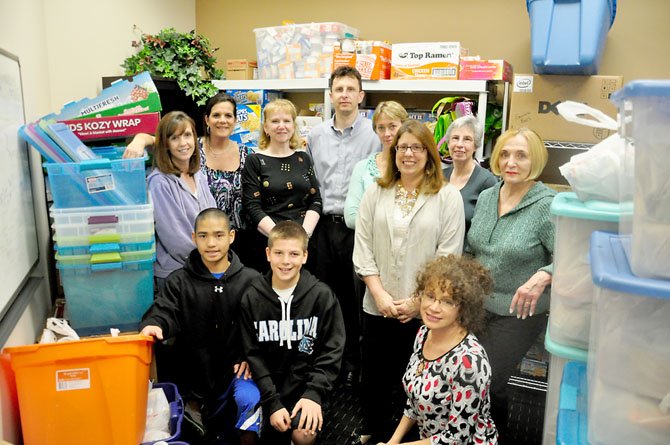 Members of Helping Hungry Kids and employees of Altum in Reston after packing almost 200 meals for needy children on the weekend, Thursday, April 5.
Stories this photo appears in:

Reston-based group is in third year of providing weekend meals.
Three years ago, Sandy Amato and Connie Laurent-Roy began their quest to feed hungry children in the Reston area. They began simply, in Amato's basement, making about 80 meals a week for some children at Dogwood Elementary School that qualified for free lunches. The meals are for children to eat on weekends, when they cannot get meals at school.