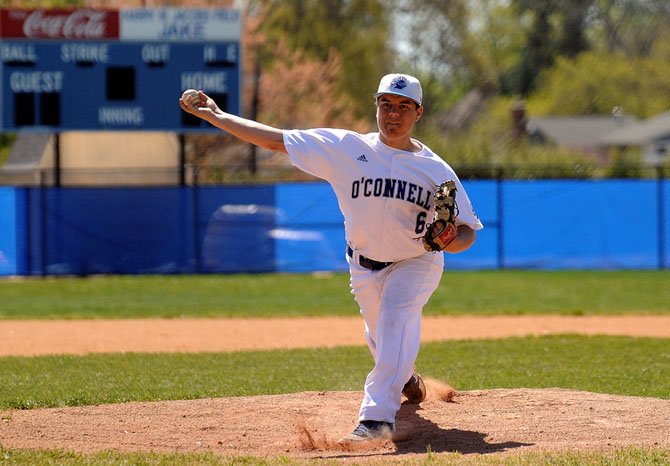 O'Connell junior Nick McIntyre pitches against St. Mary's Ryken on April 7.
Stories this photo appears in:

Carson home run goes for naught in loss to St. Mary's Ryken.
The Bishop O'Connell baseball team's level of execution early in the April 7 contest in Arlington was what head coach Rick Hart expects from his players. But as the game progressed, O'Connell's execution faltered and the Knights wound up on the wrong end of a 12-6 final score.