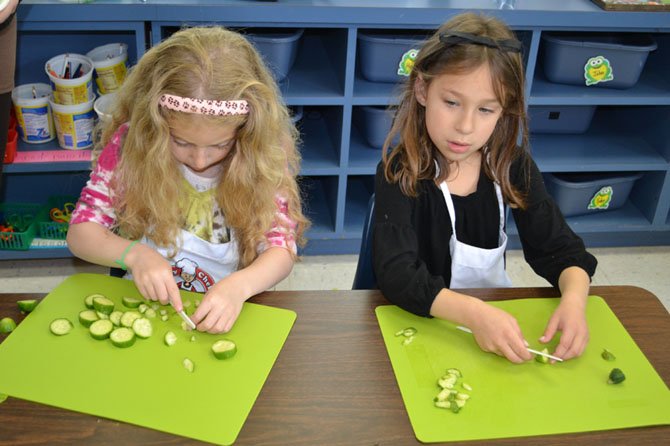 Kindergarten students at Norwood School in Bethesda/Potomac cut produce to make a vegetable pizza. Experts say cooking classes can boost self-confidence and enhance social skills.
Stories this photo appears in:

Little gourmands cook up fun in the kitchen.
"If you lick your hands you have to wash them," said instructor Beth Bigler as she teaches a class of kindergartens students how to make vegetable pizzas. "Are these pickles?" asks a 6-year-old student as she clutches a dark-green, cylindrical vegetable in her tiny fingers.