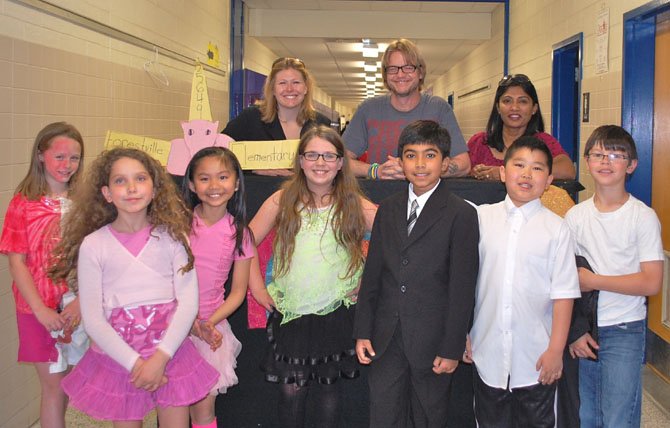 Forestville team in costume for performance at Virginia State Finals. Standing (behind - from left): Coaches - Alex Newman, Jeff LeLoup (Forestville Teacher), Vanitha Khera (Chairperson, Forestville Odyssey Program). Standing (front- from left) - Caroline Keys, Sarina Bell, Sydney Pham, Gwyn Murphy, Aditya Khera, Lawrence Kang, Daniel Silvestri.
Stories this photo appears in:

Forestville Elementary students win State Odyssey of the Mind Finals and head to 2012 World Finals.
The Forestville Elementary Odyssey of the Mind team won at the Virginia State Finals in Newport News on Saturday, April 14, and will be competing in the 2012 World Finals being held May 23-26 on the campus of Iowa State University.