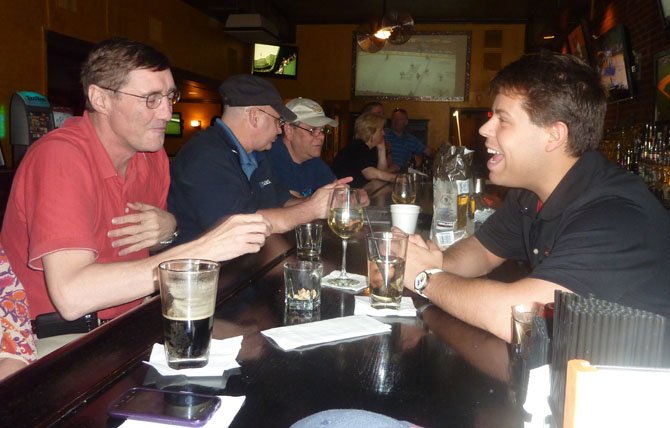 Ramparts patron Gary Holme, left, shares a laugh with bartender Buster Didas. A former smoker, Holme supported the change to a no smoking policy.

Stories this photo appears in:

The gang of regulars at Ramparts had a friendly wager going: How long would it take Butch Shunk to return after his vow to never again set foot in the popular Alexandria watering hole after its sudden shift to a no smoking policy on Easter Sunday? Some said three months but in the end it only took three days for the loyal customer to be back in his customary place at the end of the bar.