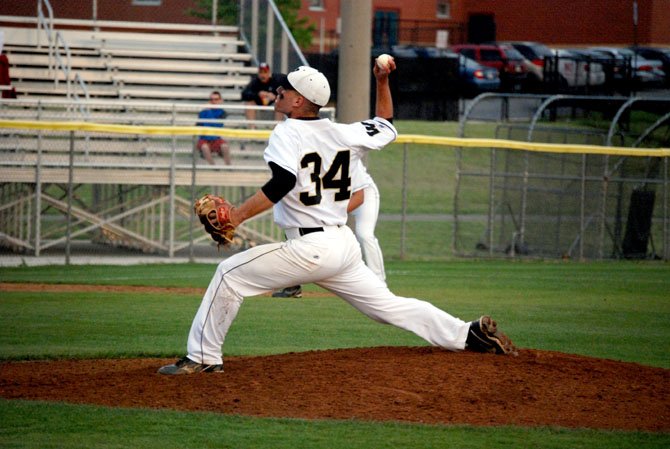 Westfield's Kyle Corwin releases a pitch for the Bulldogs, who lost their first two district games last week before defeating Centreville earlier this week.
Stories this photo appears in:

No clear cut favorite as the six teams gear up for final month of regular season.
Back and refreshed from spring break week, the local high school baseball teams opened up the Concorde District portion of their schedules last week. For the final month of the regular season, the six Concorde teams, including Centre View area schools Centreville, Chantilly, and Westfield, will go head to head to determine regular season final standings and seedings for the postseason district tournament set to begin May 15.