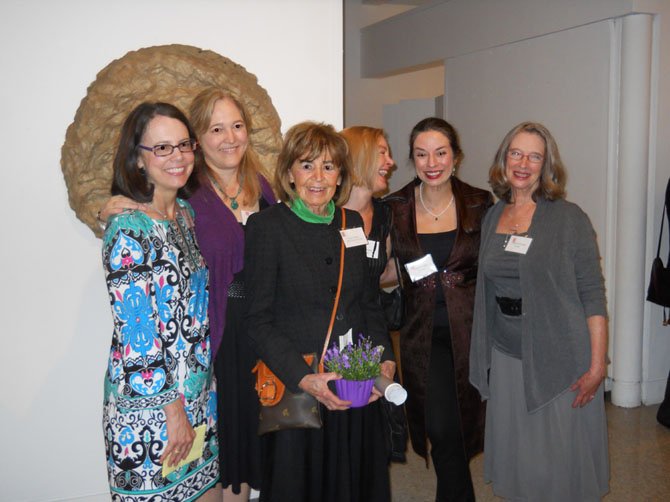 Nancy Perry, Executive Director of MPA, Nancy Sausser, current MPA curator, Nancy Bradley, MPA founder and board member, and former MPA curators Sarah Tanguy, Andrea Pollan, and Deborah McLeod.
Stories this photo appears in:

McLean Project for the Arts curators select works from their favorite artists for a golden anniversary exhibition.
McLean's reputation as a trailblazer in the world of art is little known. It has the distinction of hosting one of the longest continually-running nonprofit art centers in the Washington-area, the McLean Project for the Arts. The MPA is also the first public-private partnership in the arts in Fairfax County.