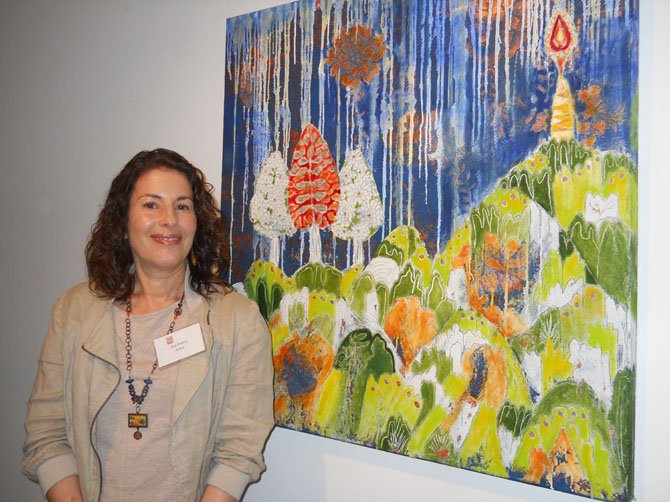 Artist Joy Every with her acrylic and oil painting titled "Beacon."
Stories this photo appears in:

McLean Project for the Arts curators select works from their favorite artists for a golden anniversary exhibition.
McLean's reputation as a trailblazer in the world of art is little known. It has the distinction of hosting one of the longest continually-running nonprofit art centers in the Washington-area, the McLean Project for the Arts. The MPA is also the first public-private partnership in the arts in Fairfax County.