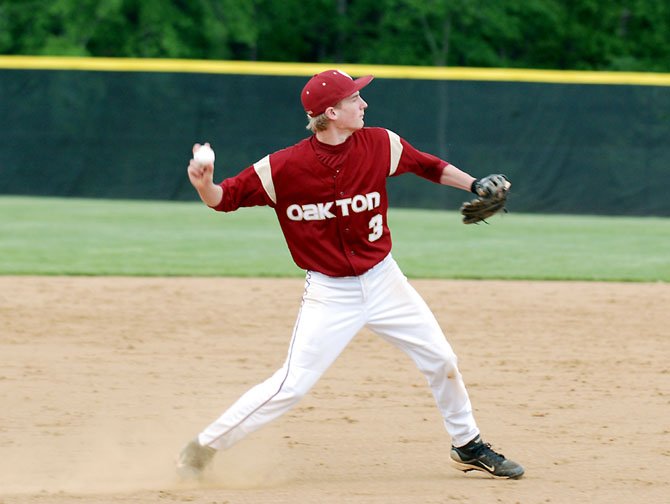 Oakton junior shortstop Mitchell Carroll has played well for the Cougars this season both at shortstop and at the plate.
Stories this photo appears in:

Since 6-1 start, Cougars have struggled in Concorde District play.
A tough stretch of the season has hit the Oakton High baseball team since the start up of play within the Concorde District schedule a few weeks ago. The Cougars, who were 6-1 at one point this spring, entered this week in the midst of a tough five-game losing streak.