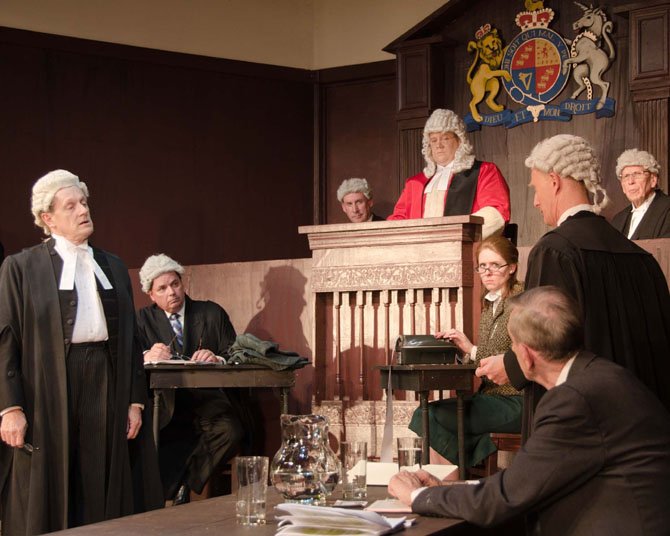 Mark Lee Adams (Sir Wilfred Robarts, QC), Dan Beck (Clerk of the Court), Bruce Schmid (Barrister), Jeffrey Clarke (Justice Wainright), Raedun Knutsen (Court Stenographer), John Barclay Burns (Mr. Mayhew), James McDaniel (Mr. Meyers, QC), and John Johnson (Barrister) star in "Witness for the Prosecution."

Stories this photo appears in:

It's 1954 and Leonard Vole stands accused of the murder of a rich elderly woman whom he befriended. His wife's testimony could save him until she suddenly becomes a "Witness for the Prosecution" in the Agatha Christie thriller now playing at The Little Theatre of Alexandria.