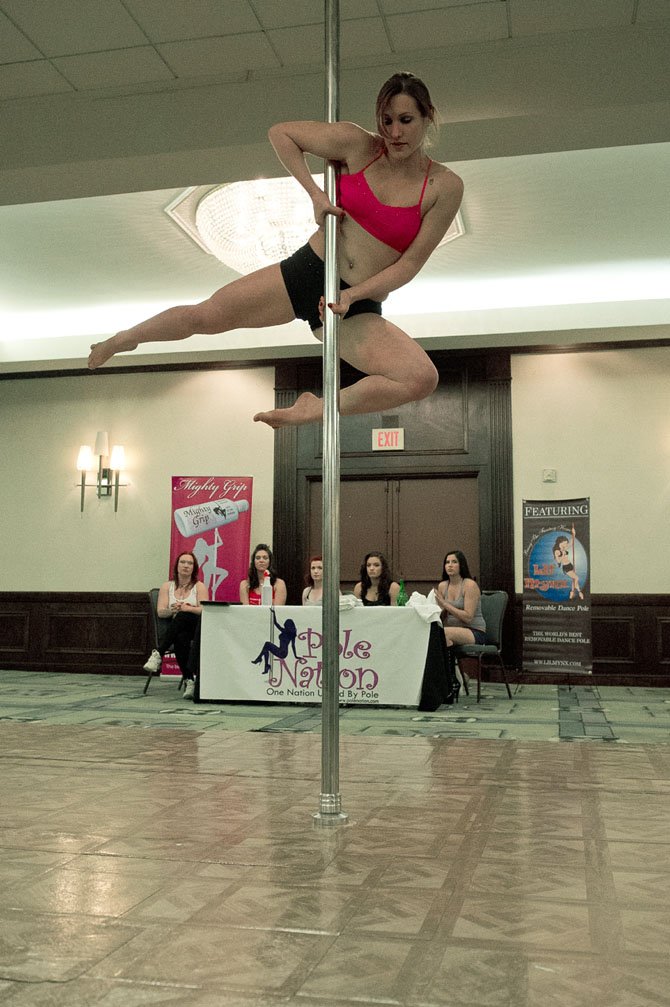 Erin Ries Haydu of Fairfax competes in the April 28 Ms. Virginia Pole Dance America Fitness Competition held at the Hilton Crystal City. Haydu is a personal trainer and group fitness instructor and was looking for a challenging workout: "I spend all day teaching others to be fit and I needed something for myself." She grew up dancing and pole dancing was a logical step for her. She started pole workouts in November 2011 and progressed enough in the following months to register for this, her first competition. Since she started her pole routines, she has lost 20 pounds and is the most fit she's ever been in her life, "I can now do six pull-ups," said Haydu.
Stories this photo appears in:
Twenty competitors — 14 amateurs and six professional pole dancers — participated in the Ms. Virginia Pole Dance Fitness Competition held Saturday, April 28 at the Hilton Crystal City.