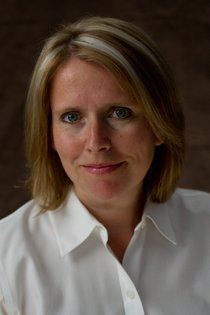 Deb Cobb is a freelance photographer specializing in editorial photography, capturing ephemeral moments and telling stories with images. Her favorite subjects to photograph are usually the subjects currently in front of her lens. With an advanced degree in International Relations and a career as a Defense Analyst, photography was a private passion until the 2010 Snomwageddon storms brought her work to the attention of the editors at the Connection. Since then her work has been regularly featured in print and on the website. She can be reached at dcobb@connectionnewspapers.com

Recent Stories

On Thursday, May 9, Herndon High School hosted a very special prom at the Waterford at Fair Oaks in Fairfax. Called the "Day Prom" the event is held for students with special needs that might not be able to attend their general education prom.

Fairfax County teachers are used to shepherding their students though many challenges during the school year, so perhaps it wasn't too much of a stretch for Lees Corner fourth grade teacher Katie Talbot to come to the aid of some lost sheep in her Virginia Run neighborhood on April 13.

On Thursday, April 11, 30 children from The Apple Tree School of Fairfax had the opportunity to paint alongside Kelly Ann, a 17-year-old Asian elephant with the Ringling Brothers and Barnum and Bailey Circus, at the George Mason University Patriot Center.
<On Sunday, April 14, the Friends of the Fairfax County Animal Shelter, a nonprofit that assists the animal shelter, in conjunction with Metro Run & Walk and Olde Towne Pet Resort, held a race at Burke Lake Park to raise funds for the shelter. Over 200 people, many with their dogs, participated in the event and several dogs available for adoption also participat
The weather was perfect on Saturday, April 6, for Frying Pan Farm Park's annual kite class.

International Night was held at Chantilly High School on March 13.

Frying Pan Farm Park hosts old-fashioned holiday celebration.
Four thousand people came to celebrate the season at Frying Pan Farm Park, for the park's annual Old-Fashioned Holiday Celebration on Saturday, Dec. 1.

Campaign rally in Bristow, Va. attracts 24,000 supporters.
President Obama, President Clinton, and Senate hopeful Tim Kaine gather supporters at a Virginia rally.
Damian Parson, a sixth grader at Lees Corner Elementary School, won a contest sponsored by talk radio station ESPN980 and the fast food chain Wendy's that brought Redskins Linebacker Ryan Kerrigan, #91, to the school for a visit on Oct. 23.
Residents and their dogs enjoy a day at the Reston Dog Park.