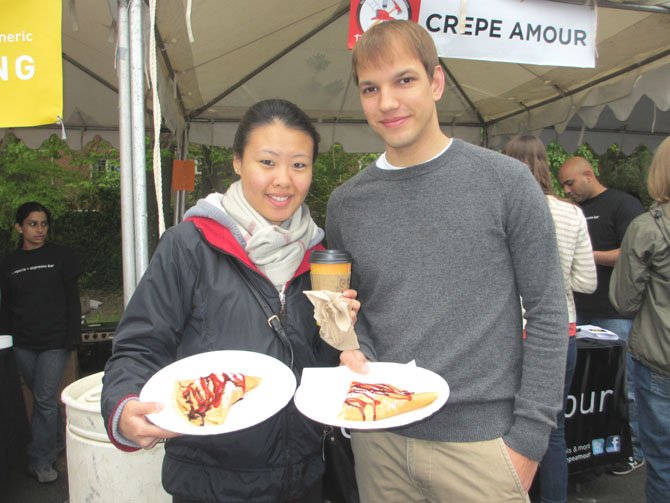 Tracy Wu says she loves crepes. Her friend, Ivan Seigel, recalled that when he was in Paris last summer, crepes like that were everywhere. Wu and Seigel are James Madison High School graduates.
Stories this photo appears in:

Hundreds enjoyed the food of 30 food vendors before rain hit.
Vienna went on a global food odyssey on April 28 as the Vienna Volunteer Fire Department [VVFD] hosted its inaugural Taste of Vienna food festival on fire station grounds.