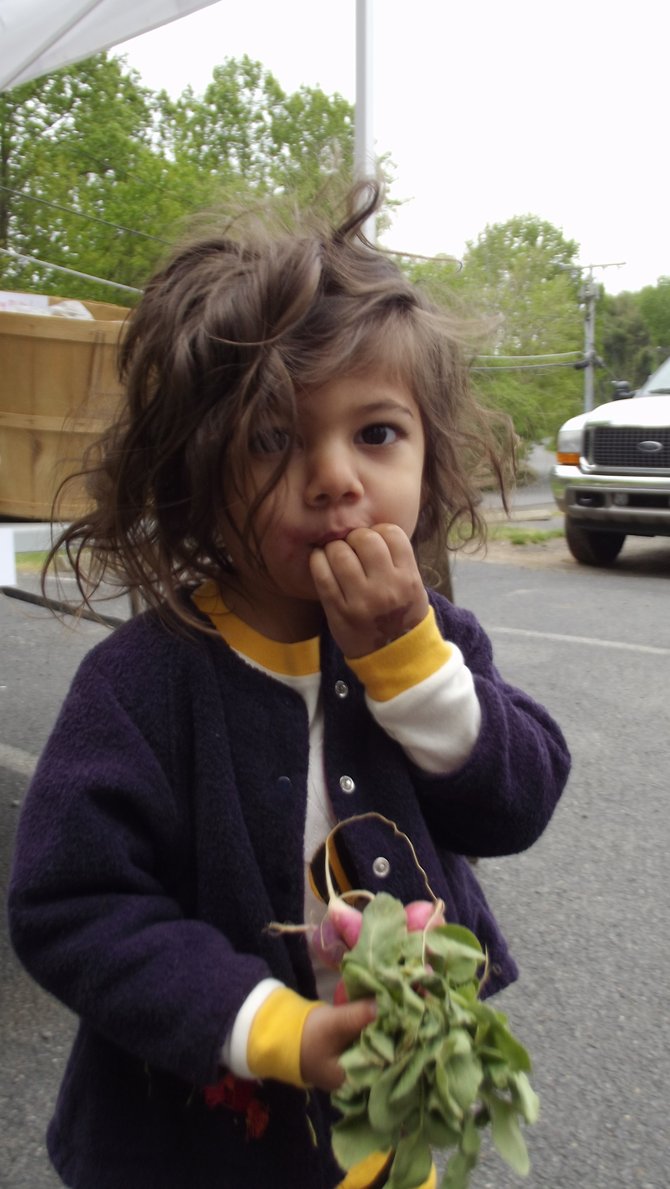 Nehla Nanini, 3, loves the farmers market.
Stories this photo appears in:

Local farmers and vendors from Great Falls make up nearly half the vendors.
From honey to honey buns, from produce to pickles, the newly located Great Falls Farmers Market has it all. They go beyond many other local farmers markets because they are able to offer many products that are grown and produced in the village of Great Falls, taking local a step further.