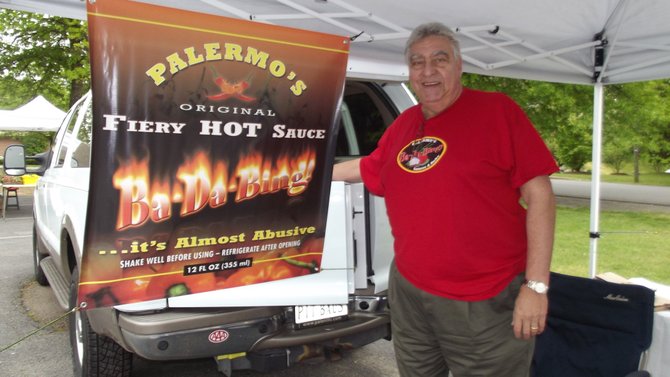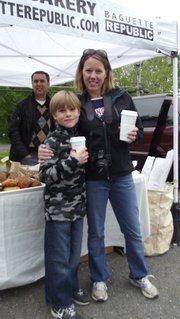 From honey to honey buns, from produce to pickles, the newly located Great Falls Farmers Market has it all. They go beyond many other local farmers markets because they are able to offer many products that are grown and produced in the village of Great Falls, taking local a step further.
This year the market is located in the parking lot of the Village Center. Its previous location had created traffic problems so the new location was found. It's open every Saturday morning from 9 a.m. to 12 p.m. in the months of May to October. There are nine vendors currently and several more are expected to attend in the next few weeks.
Maple Avenue Market Farm is a prime example of local food at the market. Sara Guerre and her husband farm five acres in Great Falls off of Riverbend Road. They bring fresh eggs and produce, such as leafy greens, baby beets and salad mixes to market each week. "We bring whatever we're growing right now. Now it's the spring vegetables but that changes with the growing season," said Guerre.
"We're in a village that has agricultural zoning. The intent is to encourage agriculture. We would like to encourage people with an access to the market," said market manager Kathleen Murphy. "We asked ourselves how we could have a really special market, something really unique. It's by being local, truly local," said Murphy. Jennifer's Pastries makes and sells their delectable sweets in Great Falls. So does Bad a Bing Hot Sauces.
Lynn Oettl, of Great Falls, strolled the market with her son on an unseasonably cold opening day. "This is so nice to have here. We went to the car show and then walked over here. It's a nice little outing," Oettl said.
Murphy said the market is currently setting up an advisory council of people who live in Great Falls, to brainstorm and come together to make the village market one of the most unique in the area.