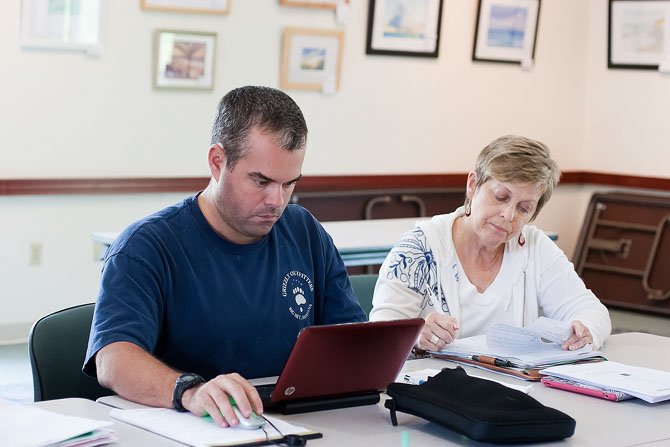 Justin Green explores the historical significance of Brown's Spring House and the "Undertaker's House," while Sandi Green, his mother, works on Fitzgerald's Store (now Sisson) and the "Money's" Houses. They have undertaken this project in loving memory of Justin's dad/Sandi's husband, who loved local history.

Stories this photo appears in:

Great Falls Historical Society summer interns to present their research on Sept. 12.
The Colvin Run Road we know today was originally the Alexandria-Leesburg Turnpike before it was re-routed to the Route 7 location in 1941. The road dates back to 1732 and is the only remaining portion of the roadbed engineered in 1834.