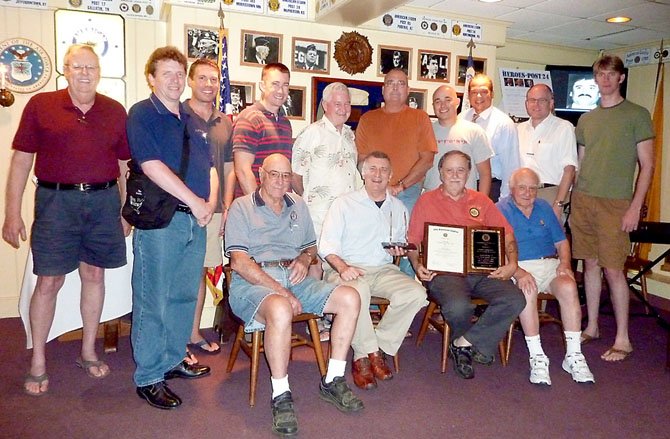 Members of American Legion Post 24 gather to congratulate Jim Glassman, seated second from right, on his selection as Virginia's 2012 Legionnaire of the Year. Pictured standing are (from left) Fred Brink, Erik Campbell, Eric Young, Sam Moore, Jim Taylor, Paul Moffett, Jerome Schorr, Walter Clarke, John Bordner and Eric Beckman. Seated (from left) are Warden Foley, Post 24 Commander Bill Aramony, Legionnaire of the Year Jim Glassman and Bill McNamara.
Stories this photo appears in:
Vietnam veteran first to win award in history of Post 24.
Lorton resident Jim Glassman walked into American Legion Post 24 on July 25 expecting the executive committee meeting he was attending to be routine.