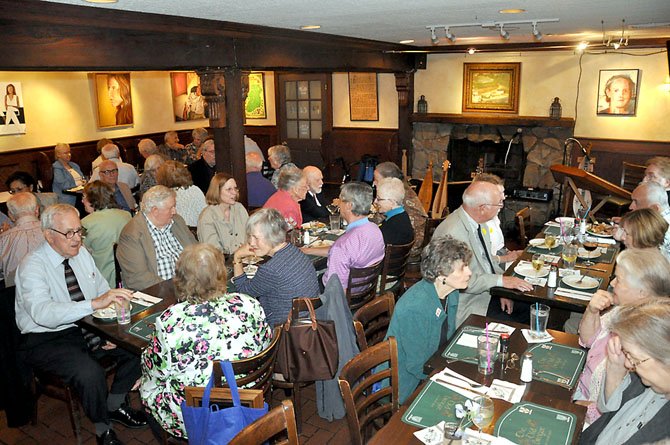 Guests dine at The Old Brogue, a community fixture in Great Falls since 1981.
Stories this photo appears in:

Katie's Coffee House, Cars and Coffee, traditional Irish fare are signatures of local restaurant.
On most Saturday mornings, Matt Borland of Falls Church is up before sunrise, washing and waxing his red and white 1965 Mustang. Though Saturday is only one of two mornings during the week Borland doesn't have to be in Washington, D.C. by 8 a.m., he doesn't mind getting up early, he has a purpose.