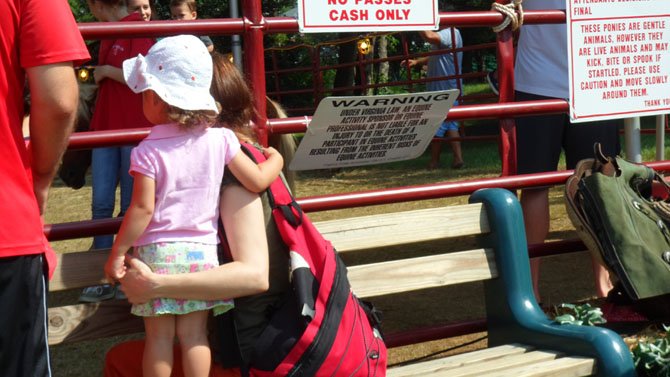 Resident Edina Komlodi, with her daughter, awaits the pony ride at the County Fair.
Stories this photo appears in:

Importance of neighborhoods.
As the squeaking of sneakers on a basketball court and the rhythmic sounds of a competitive ping-pong game played in the background among the sounds of a busy Monday evening in the Gunston Community Center, Christopher Zimmerman, a member of the Arlington County Board, stated that his favorite part about the Arlington community was that it, indeed, was a community.