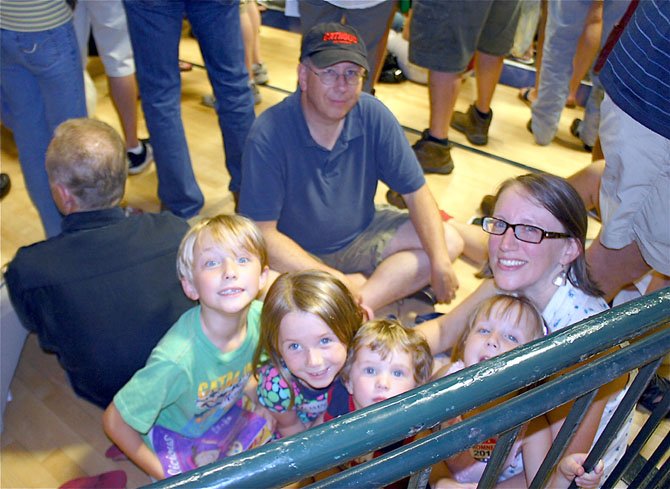 A Family Affair: Chris and Beth Caron of Springfield, with four of their five children, came early to the rally and staked out a spot where Beth, who is expecting an addition to the family, could sit while waiting for the speakers to begin.

Stories this photo appears in:

GOP Victory Rally with VP candidate Paul Ryan fills West Springfield HS Auditorium.
"I'm here because I'm tired of looking for my career. I hope this ticket and these people can make a difference and give us job opportunities." That's why Jay H. from Herndon says he drove all the way to attend the GOP Victory Rally at West Springfield High School on Friday, Aug. 17, featuring VP candidate Paul Ryan on his campaign swing through Virginia. A 2011 graduate from a local college with a degree in business, Jay says he has been looking for "something more than a job in retail" since then.