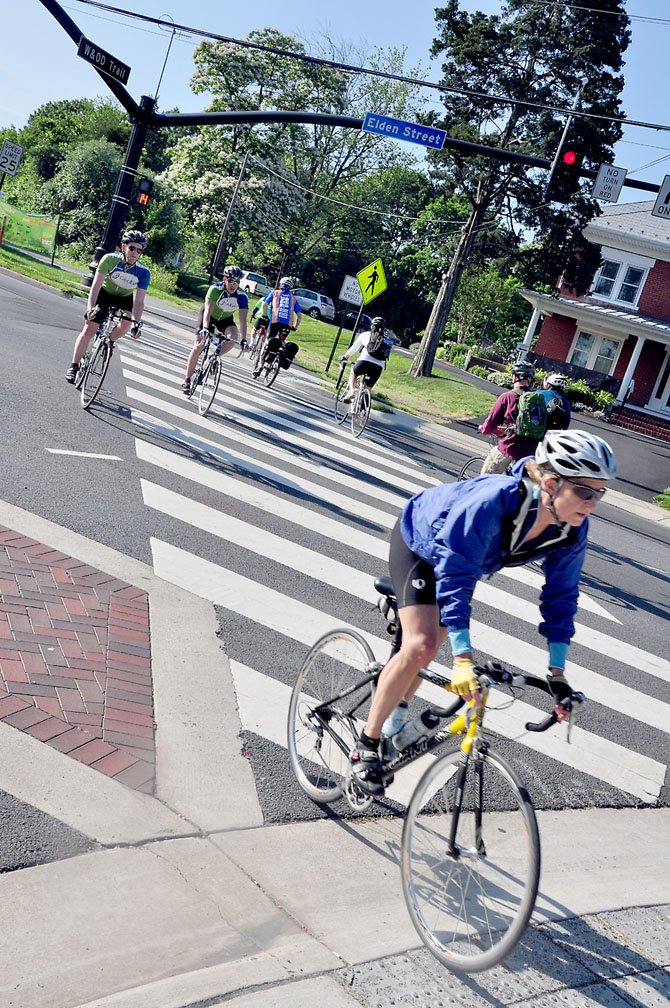 Bikers cross Elden Street in downtown Herndon. The Town Council passed a resolution on future bicycle facilities at their Aug. 14 meeting.
Stories this photo appears in:

Town will submit bicycle facilities resolution for inclusion in county's plan.
The Herndon Town Council approved bicycle facilities for inclusion in the Fairfax County Bicycle Plan by a five to two vote at their Aug. 14 meeting. Fairfax County commenced planning for bicycle facilities in the comprehensive plan about a year ago. They included incorporated towns Herndon, Vienna and Clifton so there would not be gaps in the network of trails.