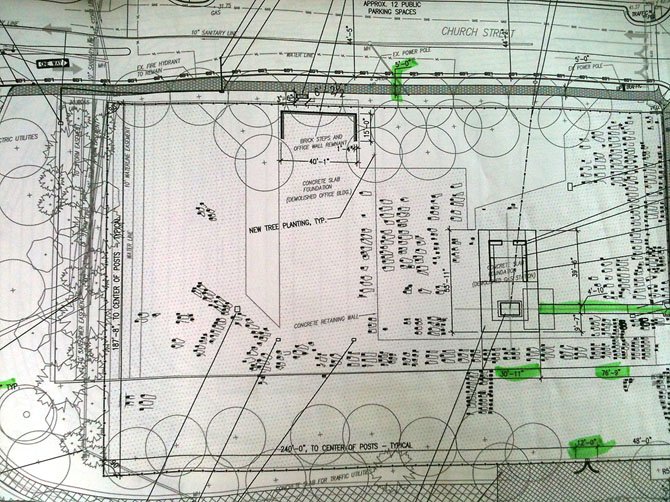 Detailed construction plans of Contrabands and Freedmen's Cemetery: Ovoid shapes with Rectangle inlays indicate known grave sites and place markers in position. Larger rectangle shapes in photo represent remnants of office building and gas station.
Stories this photo appears in:

Contrabands and Freedmen's Cemetery Memorial on pace for Spring 2013 opening.
In Spring 2007, the City of Alexandria purchased a desolate and overgrown lot on the southern edge of town and promptly razed the site's two buildings.