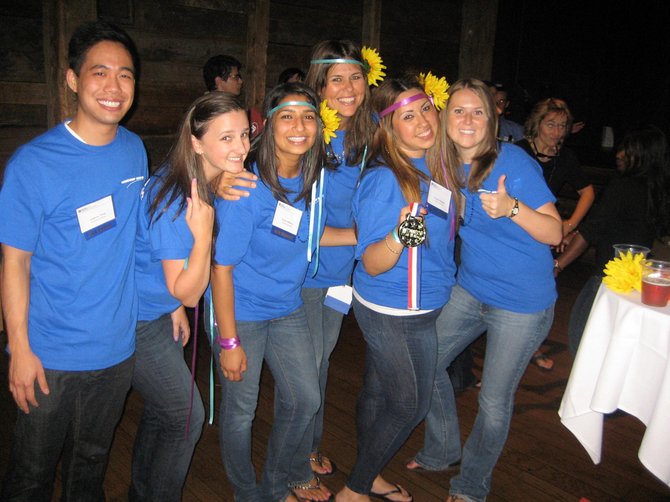 Members of the Northrop Grumman PDP Team (l-r) Andrew Tran, Stephanie Paone, Neetu Dhillon, Candice Currier, Vivian Obando and Ashley Stone celebrate winning Best Performance at Char-a-oke.
Stories this photo appears in:

$1 million raised for Fairfax County Public Schools Education Foundation.
Listen, baby… "Ain't no mountain high. Ain't no valley low. Ain't no river wide enough, baby. If you need me, call me. No matter where you are. No matter how far."