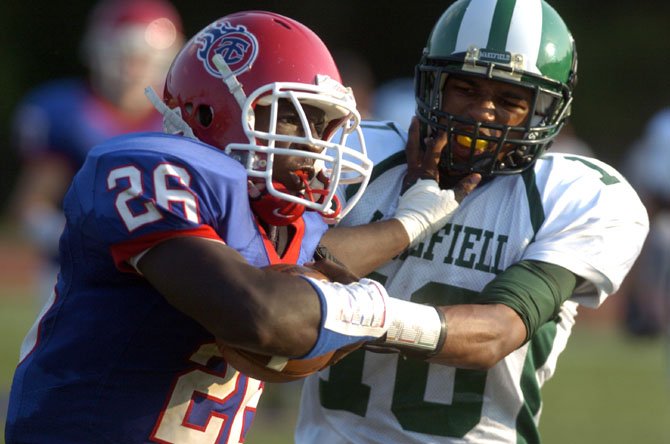 T.C. Williams running back Dealo Robertson stiff-arms Wakefield's Khory Moore during the teams' Aug. 30 contest at T.C. Williams High School.
Stories this photo appears in:
TC will host 2011 region runner-up Westfield on Sept. 8.
The T.C. Williams football team opened the 2012 season with a 73-0 victory against Wakefield.