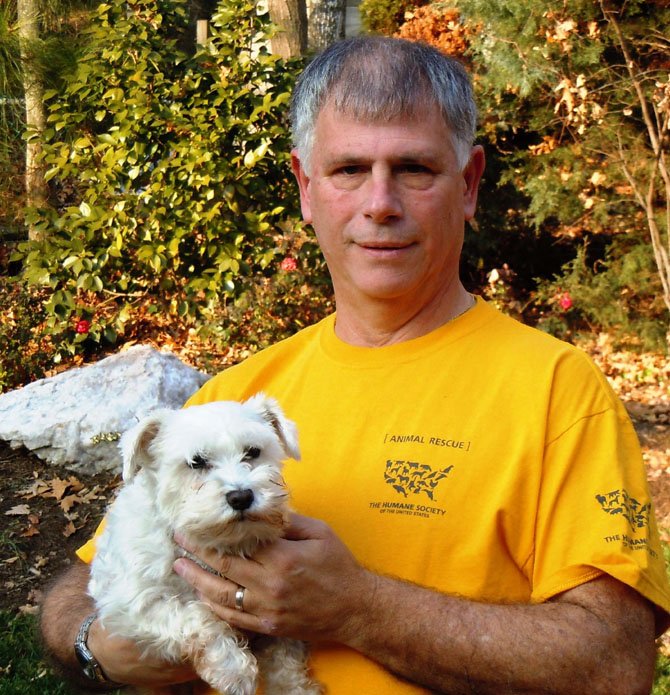 Ed Deitsch holding Scoobie, a puppy mill rescue from Kentucky.
Stories this photo appears in:

Ed R. Deitsch is challenging Republican incumbent David Albo in the 42nd district.
The House of Delegates has legislative power, with the Senate, to enact laws. Delegates serve a 2-year term and are eligible for re-election. The salary is $17,640 per year. A delegate must be at least 21 years old at the time of election and be a resident of the district he/she seeks to represent.