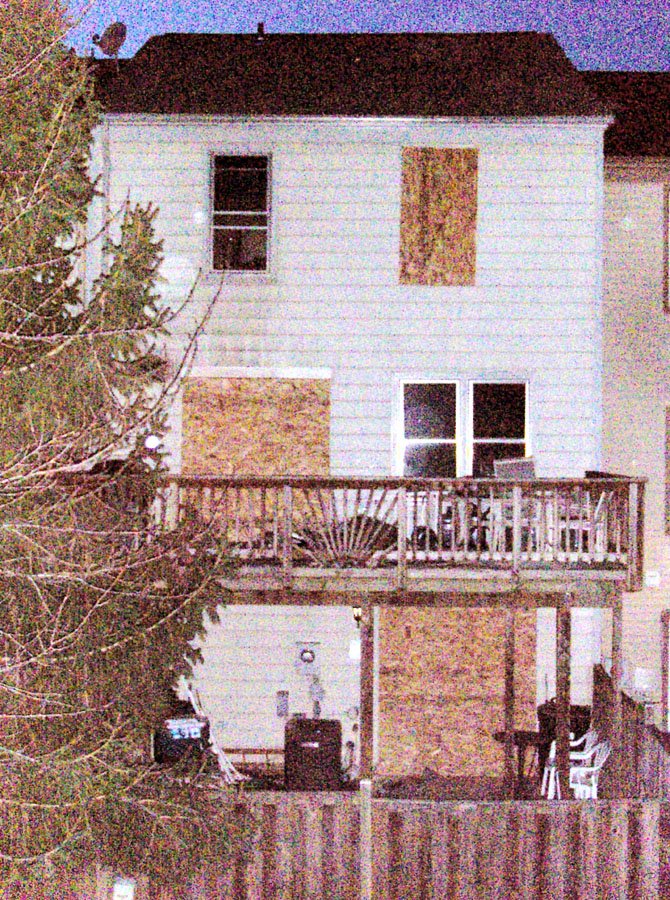 Boarded-up windows and sliding-glass door area in the back of the townhouse.
Stories this photo appears in:
Fire officials peg unattended candle as culprit.
A townhouse fire Sunday afternoon in Centreville's Newgate community caused an estimated $100,000 damage, according to fire officials. They say an unattended candle in the kitchen caused the blaze.