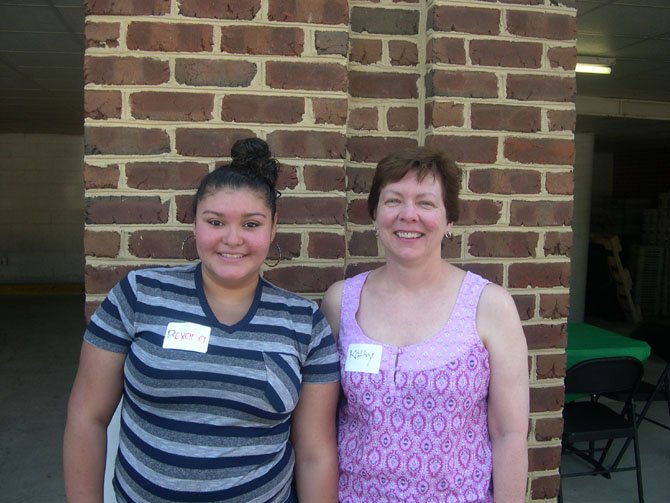 Roxana Lara with mentor Kathy Stoner.
Stories this photo appears in:
This article was submitted by Leigh Hoyer and Luisa Reyes from Wright To Read, an educational program that promotes literacy through the tutoring and mentoring of elementary school students and through outreach to the Alexandria community. Mentee Roxana Lara spoke about the value of having a mentor: "Sometimes you can't find the right words to say, or maybe you just can't find the right way to say it. But I want to give thanks to someone who helped me so much in life. I am very grateful for Ms. Kathy's tutoring and mentoring. Now I am reading much better. I see things much differently than before, thanks to her."