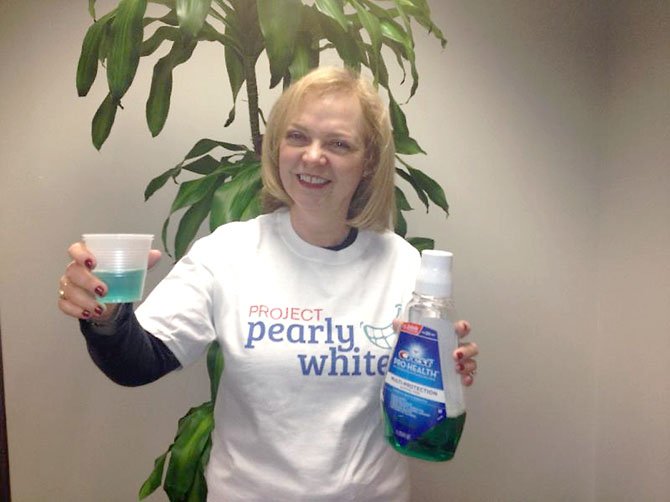 Margery Leveen Sher, executive director of the Medical Care for Children Partnership Foundation, raises a toast to children's dental health as the foundation launches Project Pearly Whites to raise $24,000 by the end of the year to provide dental care for 40 children.
Stories this photo appears in:

Fairfax foundation launches campaign to raise money for children who need dental care.
Imagine a child sitting in school with a toothache so bad he needs a root canal.