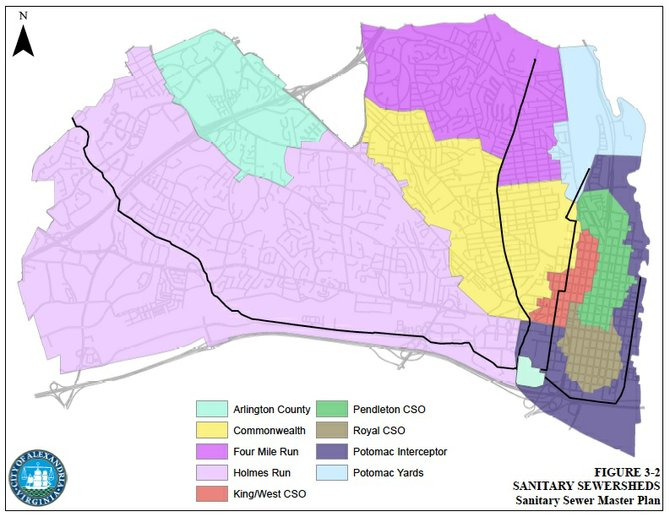 Alexandria sanitary sewersheds.
Stories this photo appears in:

Fixing combined sewer overflows to cost at least $200 million.
The year 2035 seems like a distant dream. But it's a Sword of Damocles hanging over the head of officials at City Hall. That's the year Alexandria will no longer dump human waste into the Potomac River.

Proposal would fund fix to lingering problems as well as handle demands of development.
Lately, it seems that city officials have their minds in the gutter — literally.