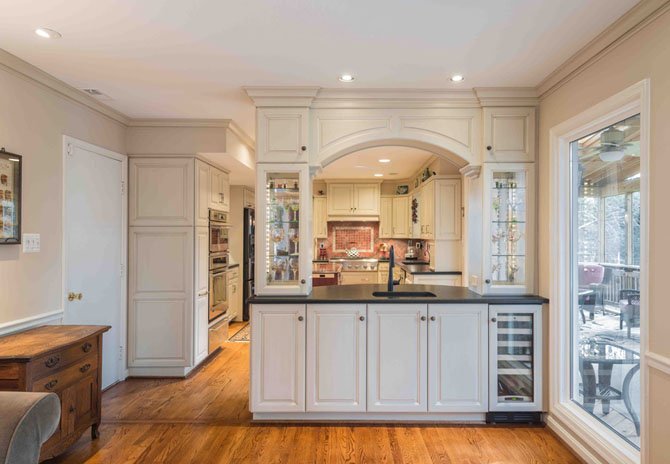 The custom wetbar effectively separates the chef's activity zone from the hearth-side sitting area. It's also convenient to the porch, the kitchen and the family room.

Stories this photo appears in:

Over time, some owners makeover the entire house—one phase at a time.
If you compare the current home remodeling market to 2007, it's clear that homeowners are less likely to execute a top-to-bottom makeover in a single stroke than they were five years ago. Home resales are rising again, but the belief that every dollar spent on a Northern Virginia home will be quickly recovered has been suspended—if only temporarily—as homeowners reassess.