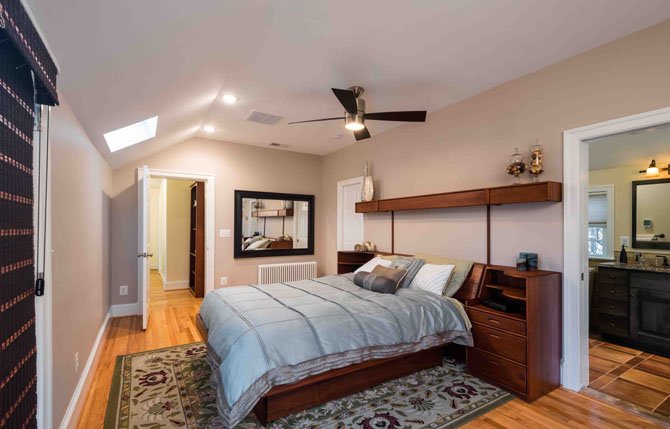 Designer Sarah Wolf reconfigured an Alexandria couple's master bedroom suite to create a more functional floor plan that gains a 36-square-foot closet and a spa bath with soaking tub and a walk-in shower.

Stories this photo appears in:

New plan in built-out 1940s colonial gains vital square footage as young family looks ahead.
In the end, a skillful spatial reconfiguration is like a deft magician's trick — you've seen it with your own eyes, but you still can't figure out how they did it. "Really, I don't know how this plan created so much more usable space," Alexandria resident Alice Goulet said, discussing a recent reconfiguration to several rooms in the family's 1,800-square-foot center-hall Colonial.