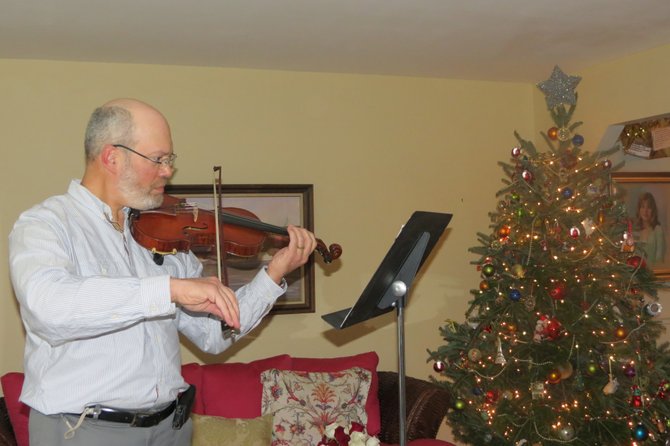 Paul Konnigsburg, a neighbor of the Mahons and a long-time Great Falls resident, entertained guests by playing some holiday favorites on his violin late Saturday afternoon.
Stories this photo appears in:

The Wish List Project attracts more than 130 donors this year.
The Wish List Project proved to be a major success once again as friends, neighbors and community members came together to help make the wishes of 325 individuals, including 75 foster teenagers, come true.