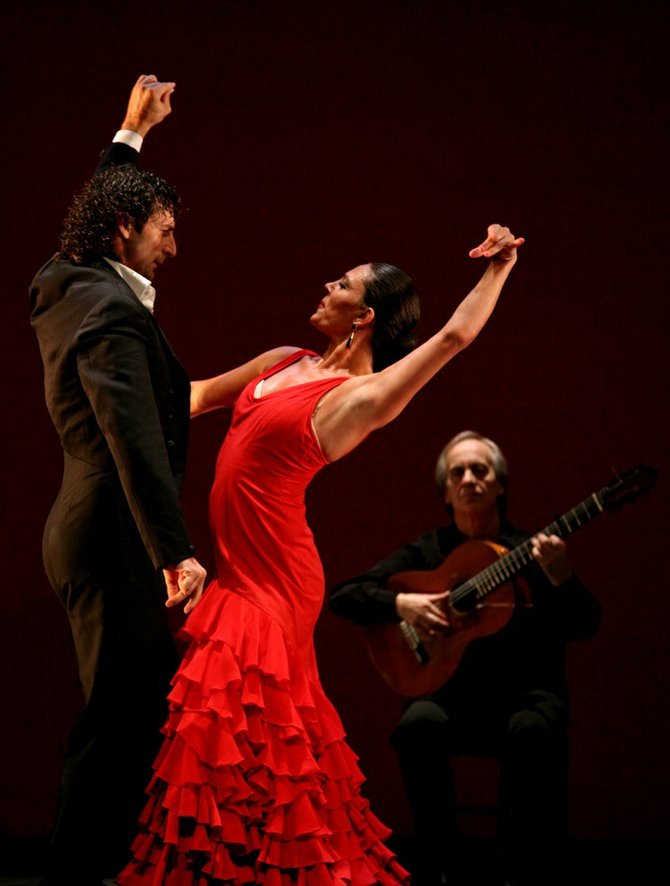 Flamenco dancers dance to Paco Peña's guitar music.
Stories this photo appears in:
Flamenco guitar legend appears with The Paco Peña Flamenco Dance Company.
Named the "Best Flamenco Guitarist" by America's Guitar magazine for five consecutive years, Paco Peña brings his troupe of flamenco singers, musicians and dancers to George Mason University's Center for the Arts in Fairfax on Friday, Feb. 1, 2013 at 8 p.m. for a tour through the history of flamenco.