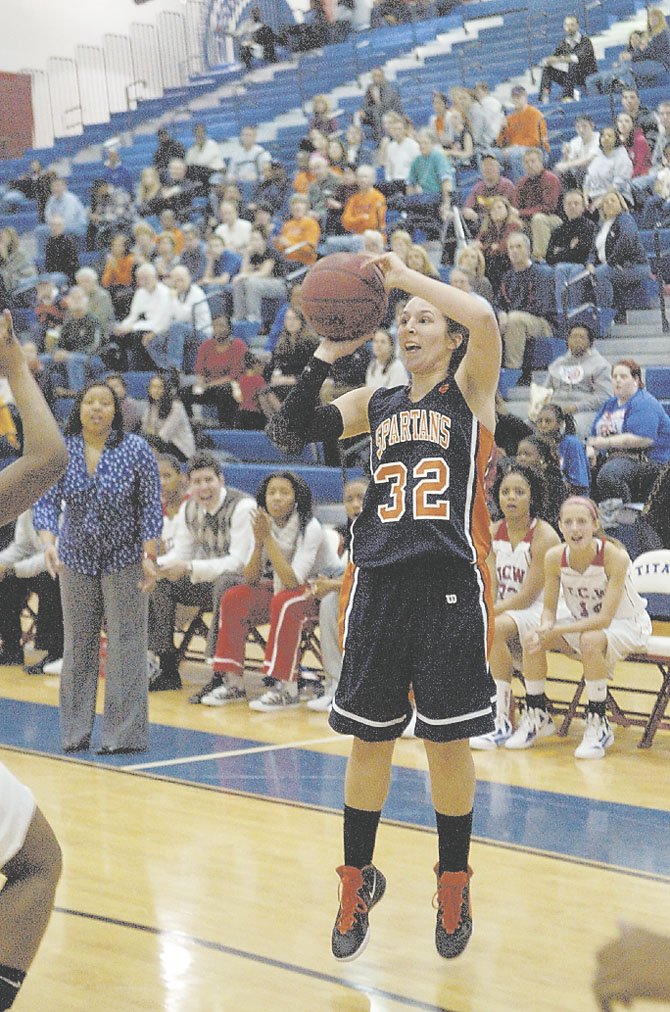 West Springfield point guard April Robinson is working to get back in shape after returning from a five-week absence due to an ankle injury.
Stories this photo appears in:
Standout point guard returns after missing five weeks with injured ankle.
April Robinson, a 2011 first-team All-Met selection, has worked on her endurance since returning to the lineup after missing more than a month with an injured ankle. Monday's match-up with T.C. Williams was Robinson's fourth game after her five-week layoff and the Titans put her to the test. TC pressured Robinson in the backcourt and forced her to work up and down the floor.