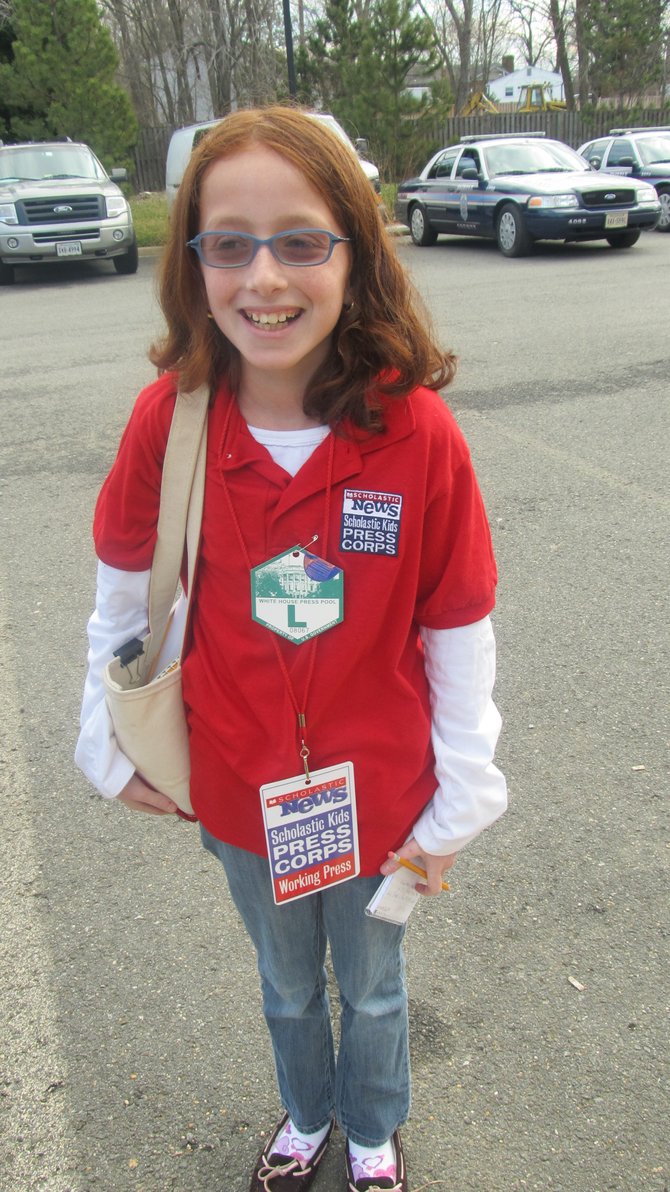 Abby Sacks, 11, a Scholastic Kid Reporter who attends Kings Glen Elementary School in Burke, attended her first presidential press conference as a reporter. "It was cool, but I expected it to be longer. He is trying to come up with easier mortgages for people, so that's what I will write about."
Stories this photo appears in:

Gives speech to crowd at James Lee Community Center in Falls Church.
Calling the continuing depression in the housing market a "make-or-break" moment for the middle class, President Barack Obama delivered a short and pointed speech this morning about his proposed Homeowner's Bill of Rights to an audience in Falls Church.