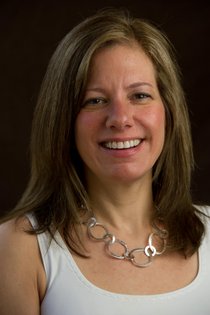 Victoria Ross, community reporter for The Connection Newspapers, has a diverse media background as a reporter, editor, freelance writer and media spokesperson for local government.
A magna cum laude graduate of James Madison University and The University of Virginia, she started her journalism career in Dayton, Ohio where she was named the youngest editor-in-chief of Times Publications, a chain of community newspapers, in 1991. As a reporter and editor of The Kettering-Oakwood Times and The Centreville-Bellbrook Times, she won several Ohio Newspaper Association Awards for investigative reporting, business reporting and feature writing.
In 1994, she and her husband moved to Charlotte, where she became the media spokesperson for The Fighting Back Project, a national anti-drug program. She worked closely with the program's co-chairs — Franklin McCain, one of the Greensboro Four who participated in the Woolworth sit-ins during the Civil Rights movement, and Cullie Tarleton, broadcasting executive and North Carolina State Representative — to raise the community profile of the program. That same year, she was appointed by the Board of County Commissioners to serve on Charlotte's Diversity Committee. In 1997, she became communications director for Mecklenburg County government, where she worked until moving to Montgomery County in 2003.
While freelancing for several local publications, she started a Diversity Book & Film Club that was featured in The Washington Post in 2005. She grew up in Fairfax County and Baltimore, and lives in Vienna with her husband, two children, one huge dog and one small guinea pig.

Recent Stories