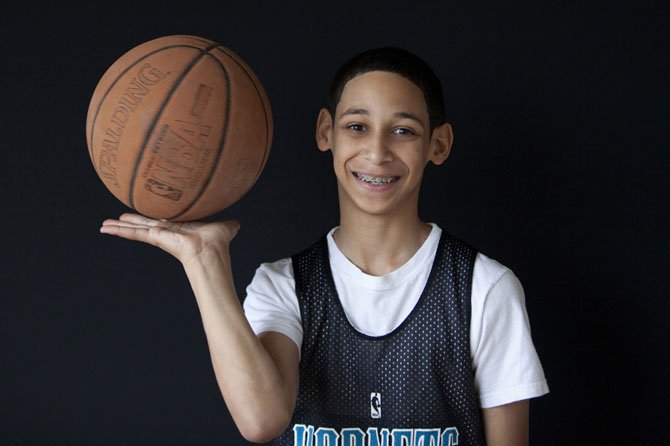 Kenny Granville
Stories this photo appears in:

After a tragic loss, Reston couple creates a family through adoption.
The Granvilles look like a made-for-TV family. On a bright October afternoon, Chris, a computer engineer, is teasing his teenage son, Kenny, about what kind of pet to adopt, while Tiffany sits on a sofa, cradling Elijah, Kenny's baby brother, who has just woken up from an afternoon nap. "Fish? No way," Kenny, 15, says. "They just go 'round and 'round in a bowl." Kenny is lobbying hard for a dog or—at the very least—a guinea pig or hamster.