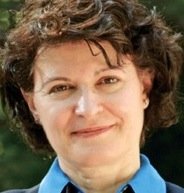 Sen. Barbara Favola (D-31)
Stories this photo appears in:

Opinions are divided as to what kind of influence the amendment could have if passed.
This fall, voters across Virginia will be confronted with a hotly debated amendment to the Virginia Constitution that seeks to limit the ability of local governments to use the power of eminent domain.

Bill protecting workers passes Senate with unanimous vote.
It's a dirty job, but somebody's got to do it. Yet labor advocates say the people who are licensed to remove asbestos may not be fully aware of the dangers posed by toxic chemicals.