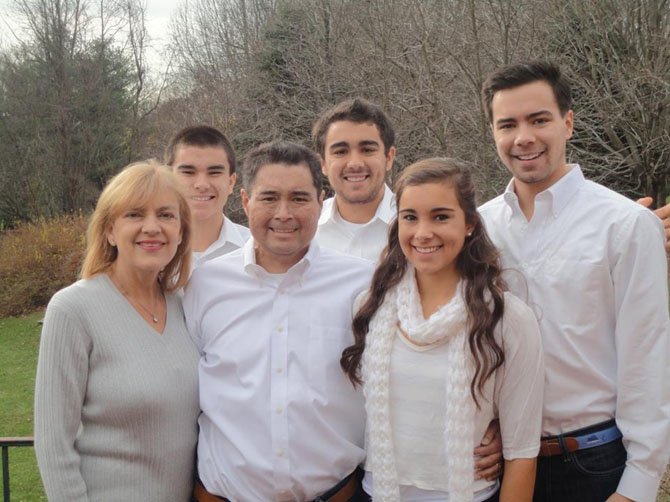 The Sanson Family at Thanksgiving 2011, soon after Eric began walking following a heart transplant in July 2011. Front row: Donna, Eric, and Rachel (Langley HS Class of 2012). Back row: Tim (LHS '14), Peter (LHS '10) and Joe (LHS '08).
Stories this photo appears in:

Heart transplant recipient Eric Sanson finds supporting community in Great Falls, McLean.
Great Falls resident Eric Sanson knew that he was at risk for a heart attack because of his family history, so twenty years ago, he was proactive in establishing a relationship with Northern Virginia cardiologist, Dr. Anne E. Summers of Cardiac Care Associates. Dr. Summers' stated philosophy is "to listen and handle with care," which is exactly what she did with Sanson. He credits Dr. Summers' "sharp ear" while listening to his heart through her stethoscope and identifying the fact that his heart was swelling.