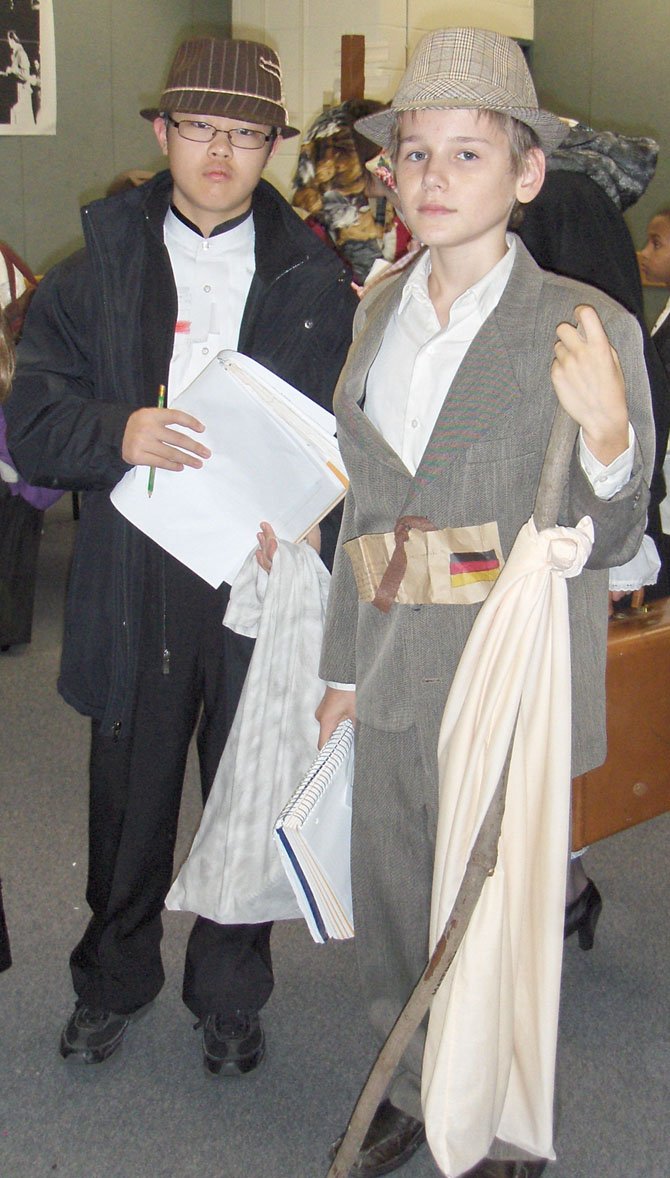 (From left) Peter Shin (Poland) and Matthew Lynch (Germany) wait in line for medical inspections. During the simulation, the "doctor" gave them a "shot" and had them do some exercises.
Stories this photo appears in:

It's one thing to read about history in a textbook, but another thing entirely to experience it "firsthand."