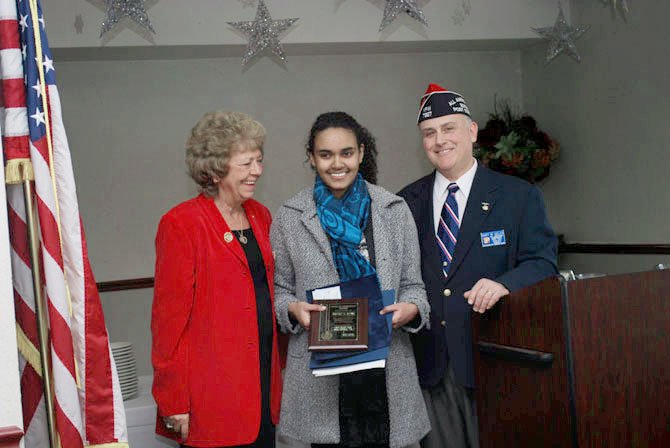 Hanan Awel, first place winner of the Voice of Democracy program, with President Linda Bond of the Ladies Auxiliary and Commander Gary Kelch of VFW Post 7327.
Stories this photo appears in:

Local students, teacher, public safety officials, businesses recognized.
Paarth Jain, a sixth grader at Keene Mill Elementary, woke up early on Sunday to catch his 4 a.m. flight with his family from Miami to arrive at home in Springfield for a very special event he could not miss: the Springfield Veterans of Foreign Wars (VFW) Post 7327 and the Ladies Auxiliary awards ceremony honoring local students, a teacher, public safety officials and businesses at JW & Friends Restaurant in Springfield on Sunday, Feb. 12.