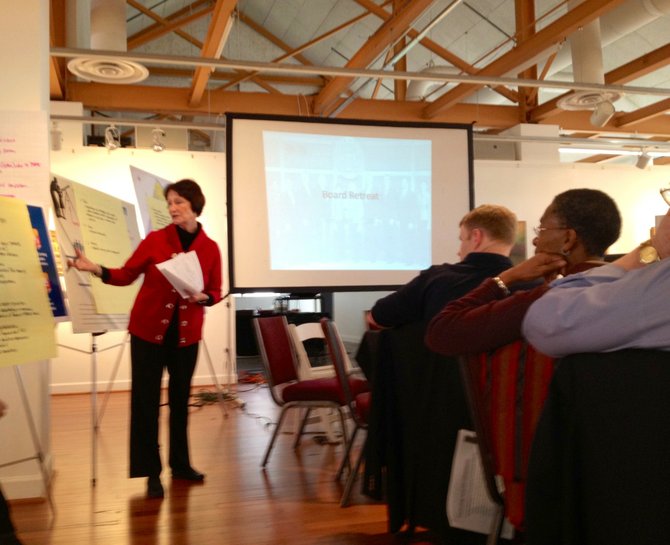 Chairman Sharon Bulova (D-at-large) reviews goals during the Board of Supervisors retreat, held Feb. 6-7 at the Lorton Workhouse Arts Center.
Stories this photo appears in:

Revenue would be earmarked for transportation projects.
Last week, it looked as if the Virginia General Assembly might give Fairfax County a new funding tool: the right to generate new revenue through user fees, such as tax on restaurant meals, which would drive down the County's reliance on property taxes.