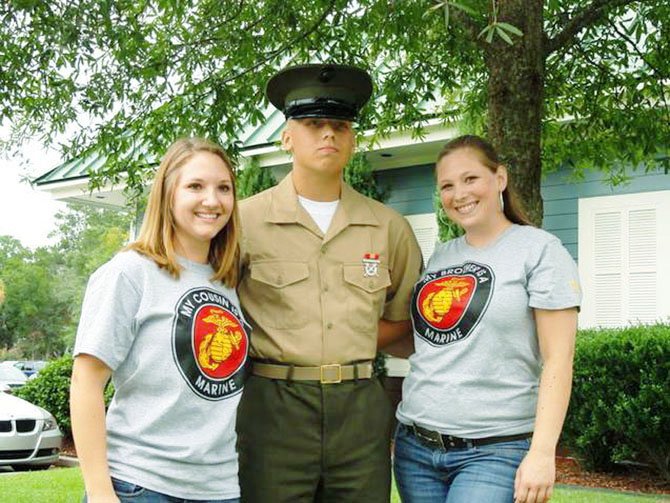 PFC Daniel Kellam on graduation day from boot camp on Parris Island, S. C. on Sept. 16. He is standing with his cousin, Heather Gillespie (left) and sister, Kristen Kellam (right).
Stories this photo appears in:

Burke moms lobby school board to recognize enlistees during graduation ceremonies.
When Carolyn Kellam's 17-year-old son, Danny, asked for permission to enlist in the U.S. Marine Corps last year, she said "the mom in me was scared to death, but the citizen in me was very proud."