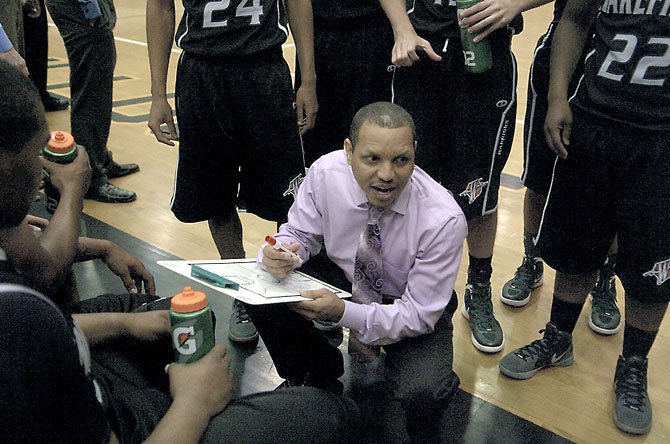 Tony Bentley's Wakefield team went 10-6 versus National District opponents this season.
Stories this photo appears in:

Westfield emerges victorious in first round region playoff action.
Monday night's first round Northern Region boys' high school basketball playoff game, between a physically strong Westfield squad versus a running, defensive-pressure oriented Wakefield opponent, was pretty much close throughout. Both teams, with their seasons on the line, played as if there were no tomorrow. The result was like a close boxing match gone the distance as both the Warriors and home team Bulldogs continually took one another's best shots only to come right back and deliver one themselves.