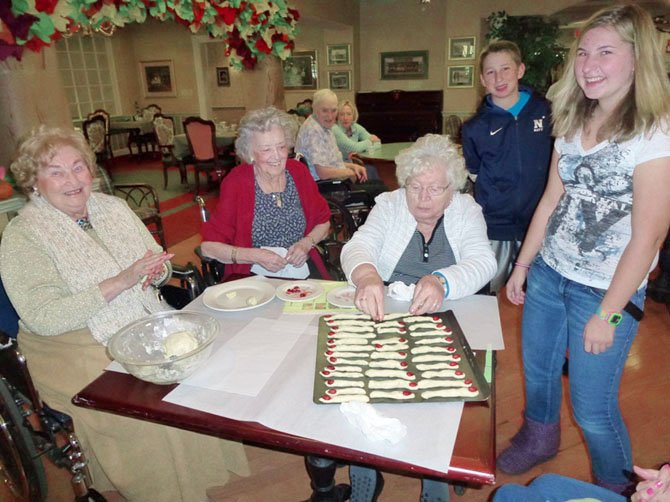 Maryann Rigo and residents at the Sunrise Senior Living are working on scary treats for a resident Halloween extravaganza. Residents Joan Gay, Lucille Kilmain and Fern Lacangelo mix the dough for this "finger" food and assemble them on a cookie sheet for baking.
Stories this photo appears in:

Herndon Youth are "Cooking with the Golden Girls" at Sunrise Senior Living Center.
The "Golden Girls" of the Sunrise Senior Living Center in Fair Oaks, are once again enjoying the excitement of Girl Scout visitors. Maryann Rigo, a sophomore at Oakton High School and Herndon resident, could not help but return to the Center for her Girl Scout Gold Project after running the Sewing Center for the residents there in June 2010.