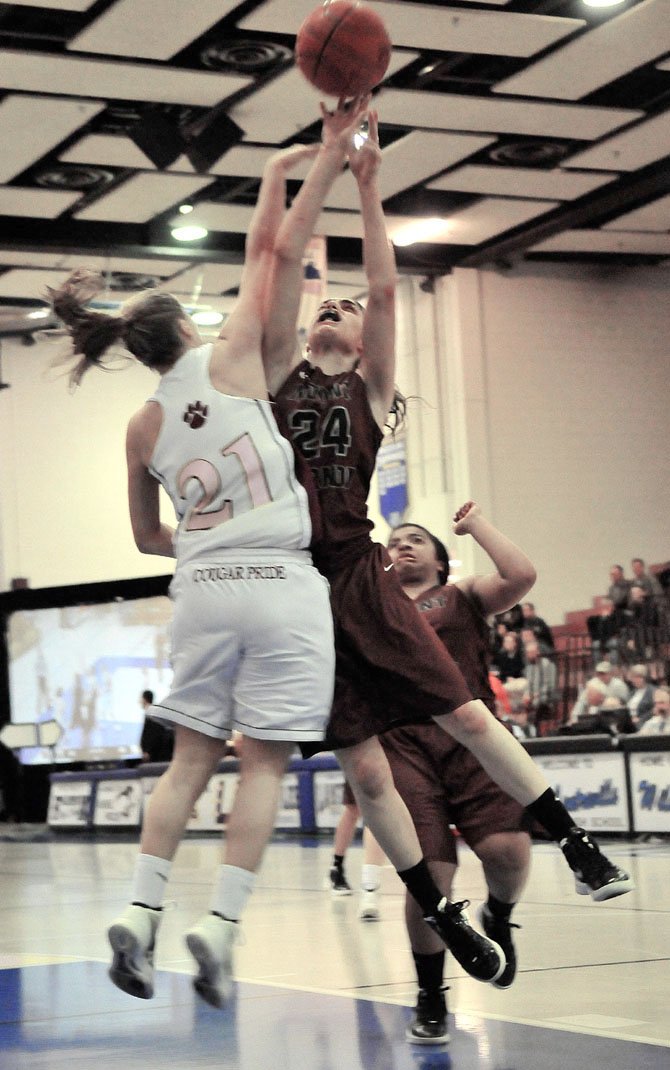 Sophomore forward Samantha Porter figures to be an important part of the Mount Vernon girls' basketball team's future.

Stories this photo appears in:
Majors lose to Oakton for the second time this season.
Mount Vernon girls' basketball coach Courtney Coffer hung his head and fought back tears as he sat at the end of the Majors' bench after their Northern Region semifinal matchup with Oakton on Feb. 24. As time passed, he wondered if he had done enough. How could this happen again?