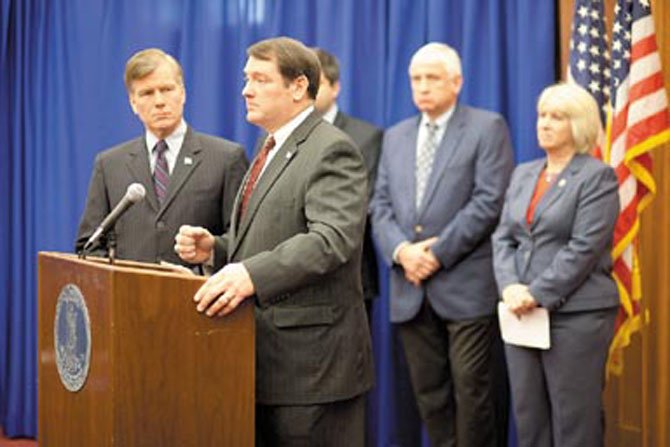 Governor Bob McDonnell (left) listens as Springfield Supervisor Pat Herrity comments on legislation to reduce "unnecessary" mandates on localities during a news conference in Richmond Monday, Jan. 16.
Stories this photo appears in:

Allowing schools to open before Labor Day part of task force recommendations.
Repeal of the "Kings Dominion law," which requires Fairfax County schools to obtain a state waiver to open schools before Labor Day, is high on the list of legislative priorities announced Monday, Jan. 16, by Governor Robert McDonnell.