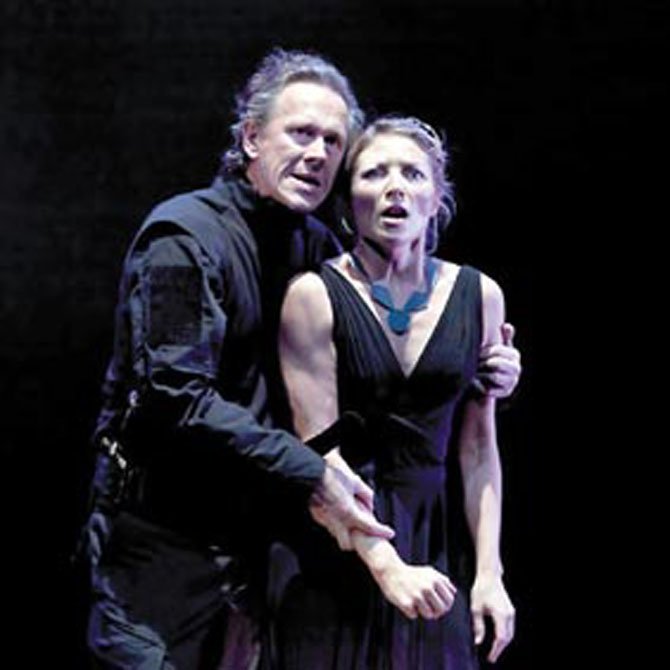 Aquila Theatre brings a modern-dress production of "Macbeth" to GMU on Saturday, Jan. 28.
Stories this photo appears in:

"Fair is foul and foul is fair" in this acclaimed British/American touring company's rendering of Shakespeare's classic tragedy. In this brutal and chaotic tale, nothing is as it seems and men combat their own madness and fates.