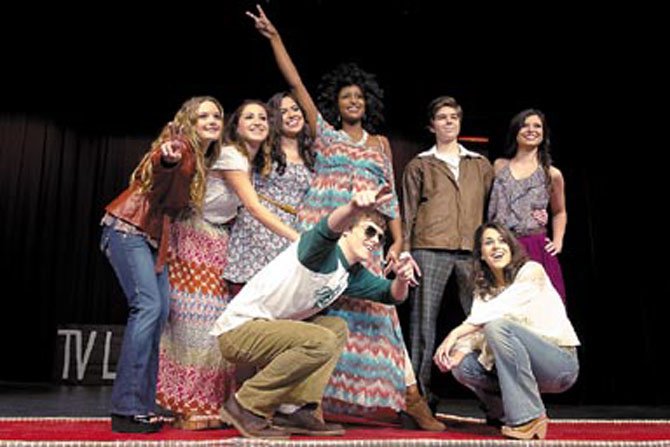 Robinson Secondary School students show off looks inspired by the television show "That 70's Show" during the school's "TV Land" Fashion Show run by the DECA club on Jan. 11. Pictured here (in no particular order): Aaron Christian, Emily Estrada, Emma Hennerty, Bailey Hubacher, Melina Jaldin, Kylie Smith, Paul Warren and Ebyan Yusuf. The scene was designed by Lauren Mason and Bahar Sayed.
Stories this photo appears in:

On Jan. 11, the students of the Robinson Secondary School DECA club, a chapter of an international organization aimed at preparing high school students for careers in marketing, finance, hospitality and management, held its sixth annual DECA Fashion Show, showcasing the designs and fashion-stylings of DECA members at Robinson.